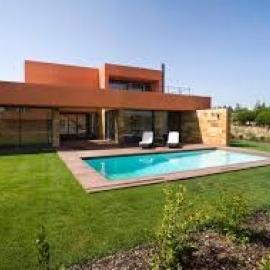 At the heart of the Algarve in Portugal, Vilamoura is a special destination and lifestyle experience that has been enjoyed for more than 50 years. Vilamoura is about a quality and integrity of environment that delivers an exceptional range of lifestyle choices and leisure opportunities with spectacular beaches, renowned championship golf courses, world-class equestrian facilities, an award-winning marina, water sports and tennis. With over 300 days of sunshine per year, Vilamoura is a place that enriches life. Vilamoura Life 12 Waves Guide Vilamoura Issue #8 - 2016 www.waves.pt Today, 10,000 permanent residents live in Vilamoura's - villas, townhouses and apartments. Vilamoura has 12 hotels with 40,000 beds, which attracts over 500,000 visitors per year. Vilamoura's living and vacation developments are supported by an extensive infrastructure that includes health and education all surrounded by a stunning natural environment. In June, Vilamoura World announced the launch of l'Orangerie phase II, a luxury residential development in Vilamoura. Set in seven hectares of mature parkland in Vilamoura, l'Orangerie is an impressive development offering a mix of high-specification apartments, townhouses, and Villas. The second phase of l'Orangerie brings 32 exquisite new homes to the market, including six 3-bedroom villas with private pools, eighteen 2-bedroom detached houses with private gardens plus enclosed patios, and eight 1, 2 and 3-bedroom apartments overlooking the sea. For more information www.lorangerie.pt or call +351 289 310 900
Enjoying your stay…Why go home?
Whether this is your first time in Vilamoura, or you are a regular visitor, it is a general consensus amongst tourists that Vilamoura is a great place to be! Boasting over 300 days of sunshine per year, great beaches and some of Europe's finest golf, it is no surprise that many people choose to take the next step and buy a property here.
Some buyers are looking for a winter escape from the harsh Northern European climate. Some are looking to make an improvement to their quality of life. Combine the obvious "lifestyle" benefits with a buoyant rental and tourism market and you can rest assured that buying in Vilamoura represents a good investment.

Welcome to http://www.portugalproperty.com

PortugalProperty.com is arguably one of the most successful Real Estate companies in Portugal and Vilamoura is our choice for a head Office. Vilamoura wasn't chosen because the number crunchers said statistically it was the best place to open an office, it was chosen because the Directors and Managers of the company live work and play here. Welcome to our home!
So, where do you start? Simply call in at one of our offices and collect a free "Buyers Guide". You can also start browsing right now on www.portugalproperty.com . There are over 600 properties to choose from, whatever your budget. So contact us today and use our knowledge to find you the right property.